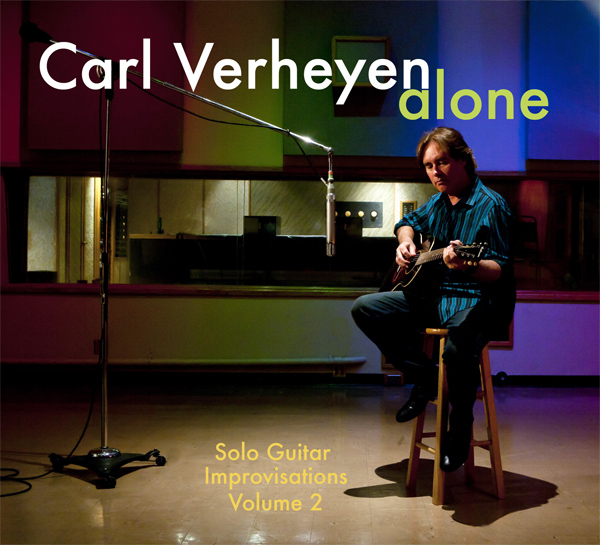 A dazzling display of technique and soul, Alone Solo Guitar Improvisations Volume 2 is stunning!
Brent Black / www.criticaljazz.com
Aside from his amazing career with Supertramp, Carl Verheyen is a respected educator and composer. Alone is yet another side to a distinguished solo career and confirms why as a session artist Verheyen continues to receive critical acclaim as well as the respect of contemporaries such as Steve Morse and Robben Ford. The arrangements of both originals and some personal favorites finds a true virtuoso exploring the harmonic road less traveled.
Essentially an in the moment exploration where changes are masterfully manipulated to allow the endless possibilities of melody to capture rich textures and subtle shadings of color. The set list borders on the eclectic with covers from Peter Gabriel, Pat Metheny and Mark Knopfler while intimate original such as the exquisite "Last Days Of Autumn" are placed perfectly inside one of the better acoustic releases currently available. While Beatles songs are and have been done to death in this format, "All You Need Is Love" along with "Norweigan Wood" and "In My Life" are improvisational gems.
Some releases review themselves and need very little input from critics, this is one. A breathtaking effort from one of the finest players today.
Tracks: Last Train Home; Mercy Street; Darn That Dream; The Gentle Rain; Good Morning Judge; All You Need Is Love; Norwegian Wood; In My Life; Nordenham; Wheels; Going Home: Theme Of The Local Hero; Last Days Of Autumn; Goodbye Yellow Brick Road; Over The Rainbow.