Well... the year is off to a good start, I think, and despite the many troubling situations in the world, there is a place for music and art-more than ever. I hope that you and your loved ones had a warm and wonderful holiday season.
It was a pleasure, as always to see so many of you in the audience when we rocked the house at our Annual Holiday Jazz and Blues affair...Photos courtesy of
Jim Dennis
taken at the Piedmont Piano Co. on December 13th.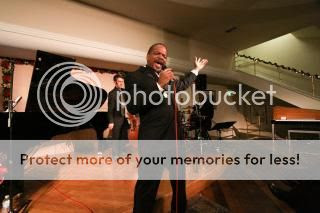 I am off to Miami for my 4th year - this time as the panel Chair for the Young Arts program in Miami, where up-and-coming artists in 9 different disciplines vie for scholarships to pursue their craft. Several alumni have gone on to become leading professionals in their fields, such as: actresses Vanessa Williams, Viola Davis and Kerry Washington; four-time Tony Award nominee Raúl Esparza; CEO of American Ballet Theater Rachel Moore; recording artists Nicki Minaj and Chris Young; musicians Terence Blanchard, Eric Owens, and Jennifer Koh; choreographer Desmond Richardson; and internationally acclaimed multimedia artist Doug Aitken.
It is a privilege to be part of this organization!!!
Although I will be devoting much of my time to my new album project in 2015, rest assured that I will also be keeping my jazz chops up and my band working. We have a few performances lined up, and some European and South African festivals in the pipeline, plus....we are planning to gather a group to attend the Open Jazz Festival in Croatia the first week of August, so stay tuned. We look forward to seeing you in the crowd.
Please mark your calendars
....(more info at:
http://www.nicolasbearde.com/gig
)
January 17th
- Cafe Stritch in San Jose, CA
February 13th
- The Emerald Tablet in San Francisco, CA
March 13th
- Armando's in Martinez, CA
April 28

, 29, 30
- The Brownstone in Paterson, NJ
May 17th
- Jazz at the Chimes in Oakland, CA
Thank you for attending my shows. For bringing friends. For buying my music. For taking time to speak with me after the show. For sharing a hug. My warmest wishes to you in the coming year!!
Nicolas