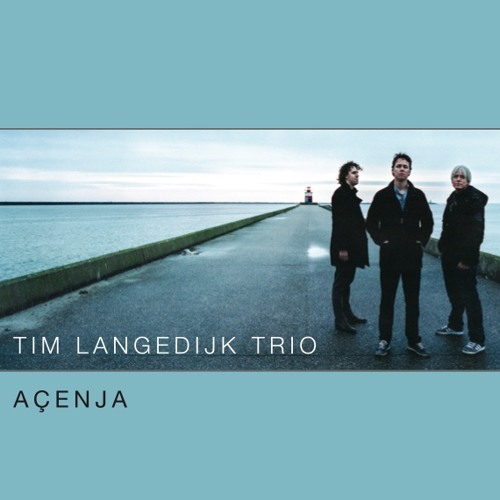 The Tim Langedijk Trio may be the master manipulators of the own lyrical road less traveled.
Brent Black / www.criticaljazz.com
Never one to allow the self imposed limitations of genre hold his artistic voice in check, Tim Langedijk may be one of the two or perhaps three best guitarists that have crossed my desk this year. Acenja is a stunning and almost ambient exploration moving from a bold color palette to more open ended soundscapes while never losing touch or mangling the compositional melody within each composition. Delightfully subtle with a meticulously nuanced harmonic approach.
Bas
sist Udo Pannekeet is a member of the first hour. In 2011 drummer Hans van Oosterhout joined the trio. The first two albums (Testimonials, 2008 and Inside The House, 2010) were critically acclaimed. "His view of music is in line with what John Abercrombie and Bill Frisell set in motion," said the magazine Jazzism. Contemporary jazz that branches out into fusion and country, it's all possible with Langedijk, yet always with a lovely tone and refined movements.
The above quote was creatively acquired from the web site and done so in an attempt to give one the finest artistic base from which to evaluate and even compare the music of Acenja.
"Benny's Bubble" may be the signature tune that focuses on this small collective that functions with a lyrical sense of purpose that is more closely associated with a larger ensemble. A deconstructed swing with a syncopated pop. Clean and precise lines camouflage a harmonic approach that is uniquely Langedijk. "After Midnight" a tune with a smoldering cinematic quality that would work exceeding well on the large or small screen. An exquisite composition by most all reasonable accounts. "We're Getting Close" another odd metered yet open ended exploratory where the voicing comes full circle and the norm would be to expect the unexpected. One of the years best!
Tracks: The Woods; Benny's Bubble; Religion; Blue Birdy; After Midnight; Dedication; More; Sam's DollHouse; Acenja; We're Getting Closer.