SOMI Headlines 50th Anniversary of
Smithsonian National Museum of African Art
Alongside Samuel L. Jackson and Bill Cosby
Major Label Debut, The Lagos Music Salon,
Continues to
Receive
Wide Critical Acclaim and
Features Special Guests Angelique Kidjo and Common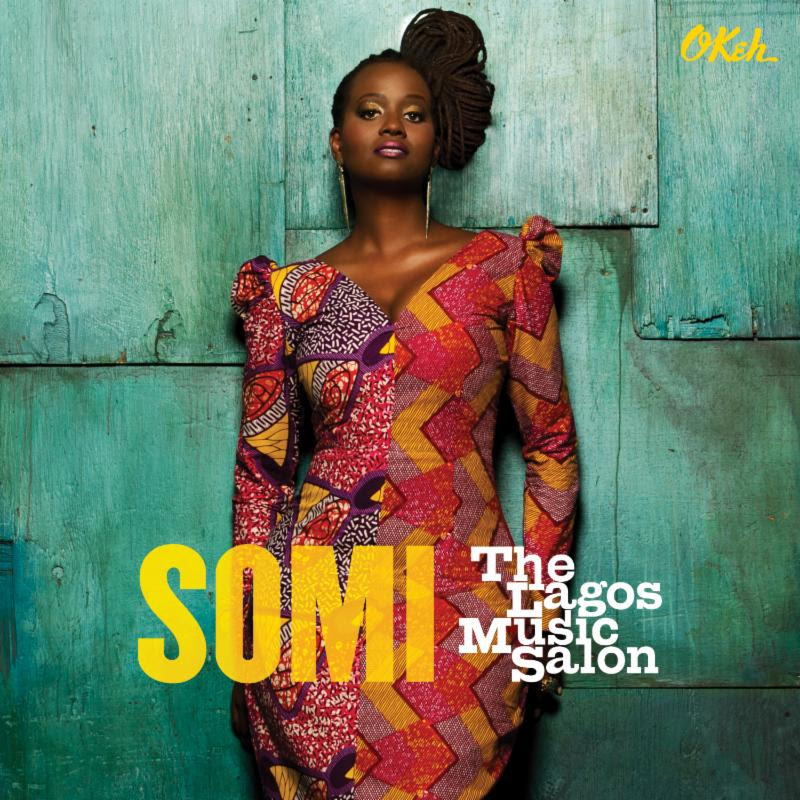 "...Somi's songs gracefully fuse African-tinged grooves,
supple jazz singing and compassionate social consciousness;
"Somi delivers vocal performances of striking tonal clarity and
expressiveness,

shedding light on the lives of the people of Lagos
"Somi's stunning new album, '

The Lagos Music Salon'

...

feels like
meeting a third cousin for the first time -- a family member, distant,
yet
familiar in

ways that are obvious upon closer inspection. Those wise enough to purchase her new album would do well to locate the repeat button in advance.

"
"A record that should
make
Somi into an international star. You won't be able to stop listening to 'The Lagos Music Salon,' this rich, moving, sensual, close-to-perfection collection of borderless music."
- PopMatters
SOMI Adds to Growing List of Accolades
Speaker at TEDWoman Salon:
"Women Shaping the Future"
Presented by TED and Advertising Women of NY
Co-Chair of The Africa-America Institute (AAI) 2014 Awards Gala
Host the likes of Nigeria's former President Obasanjo
and NBA Global Ambassador Dikembe Mutombo
Headline Performer for Rubin Museum's 10th Annual Gala
Performer as Part of Hugh Masekela and Vusi Mahlasela's
"Twenty Years of Freedom Program" at Carnegie Hall
Also featuring Dave Matthews
Performer and Featured Speaker at Edison Talks
Invitation-only Audience of 1000+ of Country's Top Executives,
Philanthropists, Technologists, Artists and Innovators
Opening Performance for Hugh Masekela's
75th Birthday Celebration at The Barbican Centre in London
Headline Performer at National Museum of African Artists (Smithsonian)
50th Anniversary Gala featuring Samuel L. Jackson as Master of Ceremonies
and Honored Guests Bill and Camille Cosby
Somi - "Last Song" (Official Music Video)
"Like" Somi on Facebook:

"Follow" Somi on Twitter:

SOMI
· The Lago Music Salon
OKeh Records
·
Release Date:
August 5, 2014
Sony Music Masterworks comprises the Masterworks, Sony Classical,
OKeh, Portrait, Masterworks Broadway and Flying Buddha imprints.
For email updates and information please visit www.SonyMasterworks.com