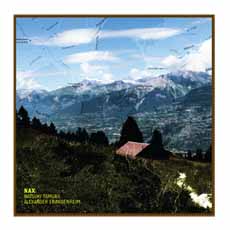 Nax is an intimate yet bold excursion into the world of free improvisation, a stellar offering!
Brent Black / www.criticaljazz.com
Free improvisational music occasionally gets a bad rap as many consider it little more than a shotgun approach to what we consider jazz, just blast away and hope you hit something. Trumpeter - composer Natsuki Tamura and classically trained bassist Alexander Frangenheim burn the harmonic candle at both ends and manage to magically meet in the middle. The extremity of Tamura colors pairs nicely well the rhythmic variety offered up from Frangenheim. The end result is a open ended spatial exploration into where a true lyrical conversation can take two artists. Extracted shades of color nuanced with a texture that gives up a little something new with each subsequent spin of the disc.
A spontaneous combustion of sound. Dynamics flow and evolve with their own organic pulse including "Acun 1" an abstract mosaic of sound and a slightly more focused "Acun 2" which embraces a melodic narrative yet without traditional theoretical restraints. These are a series of conversations, a free form call and response meticulously performed while working without a net.
Why does the release work? Expect the unexpected, the predictability is an illusion. An amazing duo performance on a myriad of levels.
Tracks: Acun 1-10