Chick Corea continues to reinvent himself and his sound with the release of Triolgy!
Trilogy, a three disc semi-autobiography of Chick Corea. There are some surprises including reworked Scriabin. These are intimate harmonic conversations with Grammy winners Christian McBride and critically acclaimed drummer Brian Blade. Captured at multiple venues, this stunning recording includes reinvented classics such as the eighteen plus minute version of Corea's "Spain." Other favorites include the thirteen plus minute take on "How Deep Is The Ocean?"
Reading other publication causes a chuckle as other writers attempt to take the pseudo-intellectual high ground when attempting to pass judgment on this NEA Jazz Master and 20 time Grammy winner. A release of any kind is merely a snap shot in time, with Chick Corea the clarity remains at a level most pianists can only dream of and most writers will never see. You don't review brilliance, you celebrate brilliance. There are several captivating moments including the composition "Homage" which is a piece for the late flamenco master Paco de Lucia and the previously unreleased piano sonata "Moon." There is also an interesting dichotomy in presentation. At times this collective would seem playful and relaxed yet move to a place of delicate intimacy in a matter of seconds. Dynamics are manipulated on the fly and as the emotive intent dictates. Blade and McBride are twin brothers from another mother, a masterful rhythm section that allows the trio to play with a unified lyrical train of thought that never waivers.
Trilogy is a meticulously crafted yet open ended look at perhaps the greatest harmonic master since Bill Evans. A new Chick Corea release always begs the question, "What level of greatness will he be working from this time?"
A sublime experience, the consummate live recording.
Tracks; You're My Everything; Recorda Me; The Song Is You; Work; My Foolish Heart; Fingerprints; Spain; This Is New; Alice In Wonderland; It Could Happen To You; Blue Monk; Armando's Rhumba; Op.11, No. 9; How Deep Is The Ocean; Homage; Piano Sonata: The Moon; Someday My Price Will Come.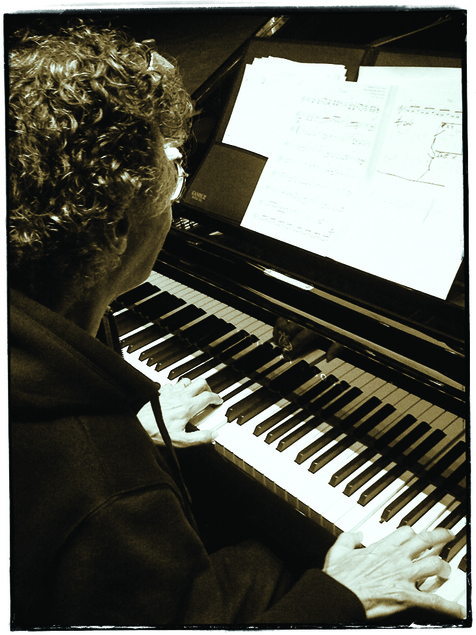 Photo credit Andre Elliott