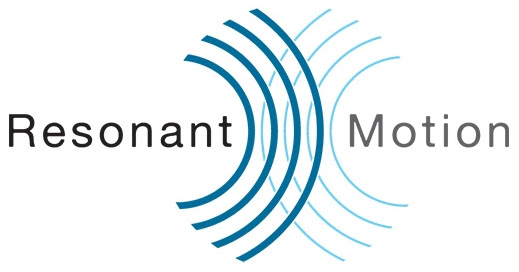 AVAILABLE NOW:
Pianist/Composer Noah Baerman Reflects Commitment
to Transcendence and Activism Through
Ripples, via Resonant Motion
Album Features Two Distinct Ensembles:
Jazz Samaritan Alliance and
Baerman's Chamber Octet
"This is a very enjoyable disc, full of interesting sonic treats, unusual ensembles and surprise bolstered by Baerman's profound composition and vision."
- New York City Jazz Record
For some of the most committed artists, music is a pursuit of transcendence, and thus an end to itself. But for composer/pianist Noah Baerman, that pursuit is not only transcendence, but a means to societal and humanistic advancement. Ripples, his upcoming Lemel Music release, is a stirring reflection upon some of the important issues that he confronts as an artist, educator, father and humanitarian.
Ripples is the first release produced in conjunction with Resonant Motion, Inc. (RMI), a not-for-profit organization founded in 2012 by Baerman and some equally committed individuals. Viewing music as a healing force and artistic expression as a means to both expand awareness and promote action, RMI seeks to inspire, not preach; to uplift, not depress. Ripples is a perfect example of that outlook. Soulfulness and musicality are front and center on this remarkable album, Noah's ninth as a leader.
"To me, 'soul' can have multiple definitions - a trait of music rooted in the African-American continuum, a quality
of
ge
nuine, uninhibited emotion, or basic human depth and goodness," says Baerman. "I strive to make every note I play or compose soulful by all of these definitions."
The music is presented by two distinct ensembles. The Jazz Samaritan Alliance, comprised of Baerman, vibraphonist Chris Dingman, saxophonists Jimmy Greene and Kris Allen, and drummer Johnathan Blake, was formed with similar goals as those of RMI. They perform on three pieces here joined by special guests Linda Oh on bass for two tracks, and Kenny Barron on piano for one tune.
Four other pieces feature Baerman's trio of 10 years - with bassist Henry Lugo and drummer Vinnie Sperrazza - augmented by a chamber ensemble of cellist Dave Eggar, violinists Meg Okura and Zach Brock, Erica Von Kleist on flutes and Benjamin Fingland on clarinet. They are also joined by a vocal choir of Claire Randall, Garth Taylor, Jessica Best and Erica Bryan on the opening track, "Time is Now" - a celebratory call-to-action. Fittingly the four vocalists who center this energetic and inspirational piece are all under 25, exhorting their peers to stand up and speak out for their future.
Regardless of the inspiration and intent behind all of these original compositions, the results are precisely what an artist of Baerman's focus and intent seeks - profundity and transcendence. The music is dynamic, telling enthralling stories and in a most aesthetic and compelling manner.
"I feel a responsibility to use my music in service of the issues that matter to me, while those issues add an important layer of substance to the music itself. At this point I scarcely know how to separate my art from my commitment to love, understanding and healing," concludes Baerman.
Noah Baerman: Ripples EPK
Upcoming Noah Baerman Tour Dates:
*

March 13
/ Jazz Gallery /
New York, NY
**

March 28
/ Benefit Concert, First Congregational Church /
Bristol, RI
**

March 29
/ The Side Door Jazz Club /
Old Lyme, CT
***

March 30
/ The Lily Pad (duo) /
Cambridge, MA
April 10

/
Rutgers University (guest lecture) /
New Brunswick, NJ
April 10
/ Settlement Music School (performance/clinic) /
Philadelphia, PA
*
*

April 11

/ Columbia Heights Concert Series (Private House Concert) / Washington, DC
**

April 12

/ Germano's Cabaret / Baltimore, MA
April 13

/ St. Paul's United Methodist Church / Wilmington, DE
***

April 26

/ Flushing Town Hall (feat. Victor Lewis, Wayne Escoffery) / Flushing, Queens, NY
*

May 9

/ Firehouse 12 / New Haven, CT
* - Jazz Samaritan Alliance with Jimmy Greene, Kris Allen, Chris Dingman, Johnathan Blake
(note: Wayne Escoffery to replace Jimmy Greene on

March 13

in NYC)
** - Noah Baerman Trio with Henry Lugo, Vinnie Sperrazza
*** - Noah Baerman with Amanda Monaco
Noah Baerman · Ripples
Resonant Motion
· Release Date:
March 11, 2014
For more information on Noah Baerman,
please visit: