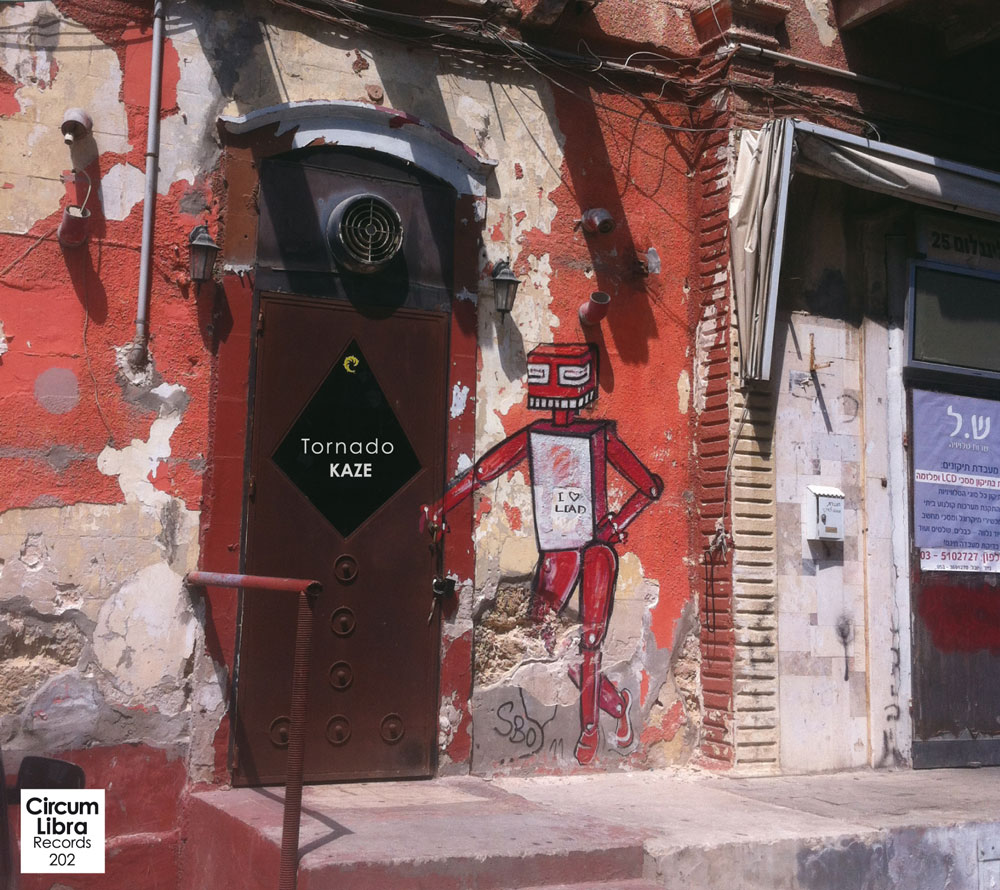 A whirling dervish of improvisational sonic fury. Free your mind!
Brent Black / @CriticalJazz
Free jazz gone wild yet lyrically accessible. I often say free jazz is an acquired taste, preconceived notions of noise and clutter hang a black cloud over perhaps the most artistically creative musical idiom today. The international 4tet Kaze defies standard categorization and stereotypical cultural boundaries with the sophomore release Tornado.
Very few releases have the ability to walk the harmonic tightrope between the visceral and cerebral as well as Tornado. Controlled yet wildly imaginative sonic fury is the order of the day with Japan's two most critically acclaimed improvisational composers, pianist Satoko Fujii and trumpet god Natsuki Tamura. Factor in French improvisational masters Christian Pruvost on trumpet and drummer Peter Orins and everything you thought you knew about music theory has just been put to rest. You don't listen to Tornado, you experience it.
Shifting dynamics, odd metered harmonic colors and lyrical intensity all serve to propel Kaze to a different plane when considering free jazz as an melodically accessible medium for the masses. There is nothing experimental happening here other than raw passion and a synergy that pushes the musical conversation into uncharted waters. Depths of texture, a three dimensional sonic depth of field has this as music one can literally touch.
The rhythmic pulse of this organic 4tet is nuanced a lyrical melancholy of indescribable delight. As technically gifted as they are artistically creative Tornado begs the musical question, "What's next?"
Tracks: Wao; Mecanique; Tornado; Imokidesu; Triangle.
Personnel: Christian Pruvost: Trumpet; Natsuki Tamura: Trumpet; Satoko Fujii: Piano; Peter Orins: Drums.