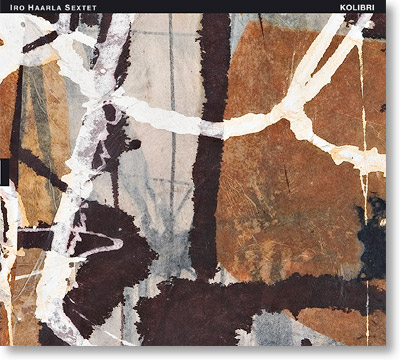 A stunning display of lyrical rhythm and improvisational intimacy.
Brent Black / @CriticalJazz
I had previously reviewed a release from Iro Harrla that was put out by a different record label. Finnish saxophone giant Esa Pietila urged that I continue my study of Haarla's work and her latest Tum release Kolibri is a masterclass in improvisational genius with five additional Finnish masters contributing their own unique artistic voices for a true collective that explores the sound scapes of one of Europe's finest composers.
Kolibri which is the Finnish word for "hummingbird" encapsulated Haarla's inspirational love for birds and the intricate lyrical rhythm developments between the members of her sextet. Technically proficiency has been pushed aside in favor of contributors that can speak within the confines of this large ensemble while reaching a level of connectivity that seems to draw the listener closer to the compositions at hand. Haarla hand picked this ensemble which began in 2009 and seems to be reaching a special creative plan with arrangements that are as complex as some more traditional big band charts but celebrate the subtle nuances found within each voice.
Throughout most of her illustrious career Iro Haarla has been type cast as an emotional player with strong compositional skills that lend themselves to sonic exploratory and ballads. With Kolibri, Haarla moves outside her wheelhouse of the expected with the tonal richness and melodic simplicity of a three person horn section achoring this most formidable ensemble. While birds have remained a consistent theme, the rhythmic development of tunes such as "Kolibri" and "Legend of Cranes" give an amazing sonic illusion of flight.
While Iro Haarla's compositional work as been considered as "challenging" by most musicians having attempted her work, Haarla's intention with Kolibri is clearly one of harmonic richness, lyrical rhythms and a spatial grandeur accentuated by beautiful melodies.
A large ensemble performing with the precision of a small group and with stirring results.
Tracks: Nightjar; Procession; Kolibri; Spirit Bear; Sad But True; Legend Of Cranes; Vesper.
Personnel: Iro Haarla: piano and chen; Verneri Pohjola: trumpet; Jari Hongisto: trombone; Kari Heinila: tenor saxophone, flute, alto flute; Ulf Krokfors: double bass; Markku Ounaskari: drums.